With a huge range of sizes available, SAMCO can manufacture silicone tubing to your required specification and offer advice on suitable material grades. All of our silicone tube meets FDA 177.2600 Certification.

Please see our comprehensive list of silicone tubing sizes and grades that are available below. We also offer a cut to length option on all sizes. The merkle machine can meet tight tolerances and produces a very clean cut.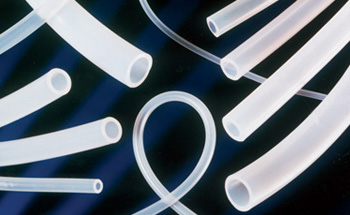 Platinum Cured

This top quality compound meets the stringent USP class VI Standards and is mostly used in pharmaceutical industries. This silicone tubing has excellent clarity and gives a glossy finish. This is available in 50 and 60 shore hardness.

Coloured Tubing

SAMCO are manufacturers of coloured silicone tubing that is widely used in a large range of industries. Smaller sizes are most popular, often used as sleeving.

General Purpose

This most common silicone grade meets FDA standards and can be used in many applications, normally where visual flow is essential. Available in 40, 50, 60, 70 and 80 shore hardness, this is used in food processing plants and also pharmaceutical industries.

High Strength Grade

Available in 50, 60 and 70 shore harness, this grade of tubing is commonly used in laboratory, pharmaceutical and biotechnical industries. It is also suited for use within peristaltic pumps and is extremely resistant to most chemicals. Please check the compatibility chart below.