Samco supply FDA approved Silicone sheeting to customers all over the world. Silicone sheet has a growing popularity within the market place, especially in the field of gaskets and seals.
Standard sheeting is available in translucent, white and red iron oxide
Typical roll size is 1200mm wide and 10m long
60 shore hardness is standard but we can also offer other hardnesses on request
Sheeting can be used within temperatures of -60˚C to 250˚C
With good quality tools at competitive prices, we are able to offer gaskets cut from sheet
Pressure sensitive adhesive backing (PSA Backed) is also available
Please see chart below for standard sizes
Impregnated glass reinforced sheet also available on request
SILICONE MOULDED SHEETS

Where tolerance, colour and hardness are more critical, we are able to offer 360 × 360mm moulded silicone sheet. Whether the quantity is prototype or large runs, we are able to offer a price for both.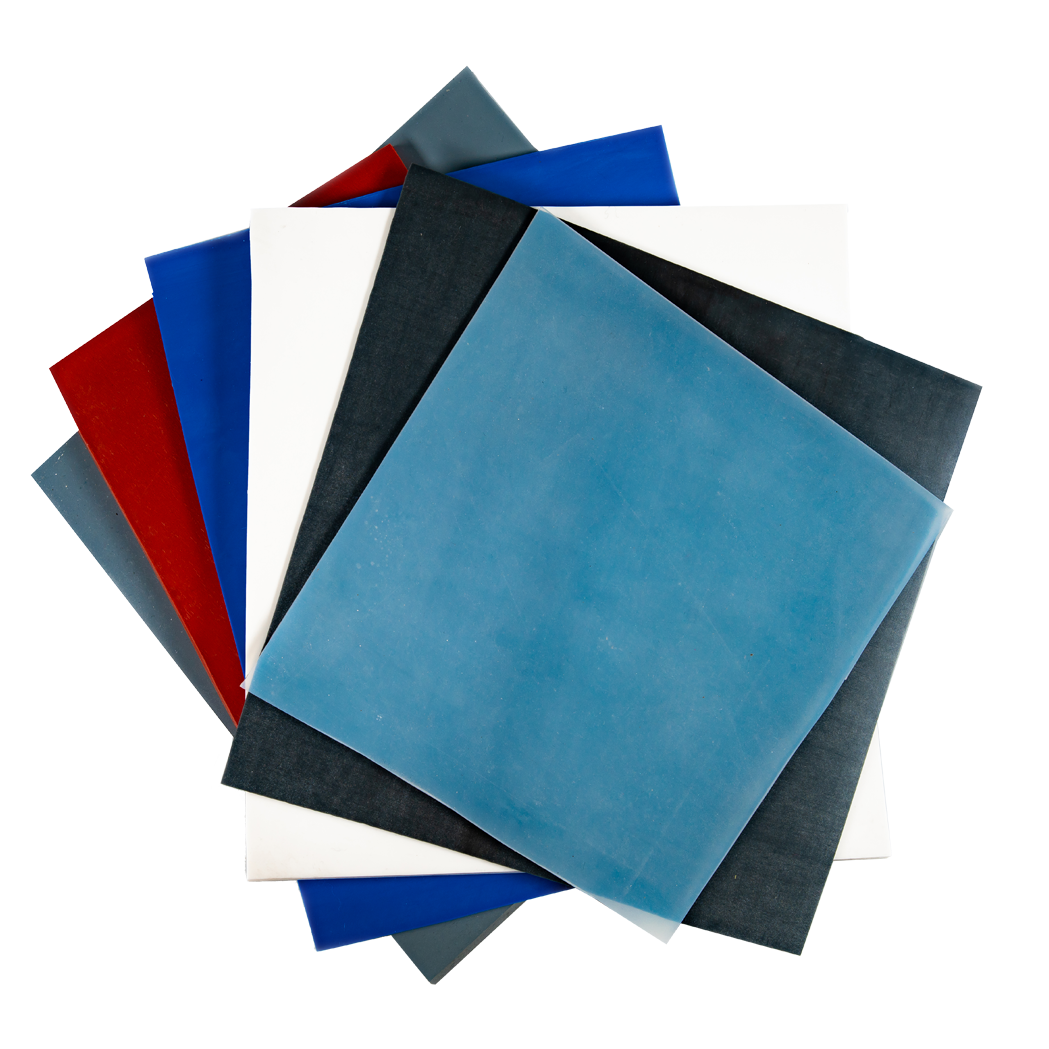 DATASHEETS